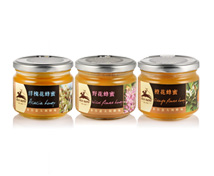 Alce Nero™ honey products contributed by our partner beekeepers in Italy, and collected in the best honey producing regions of Italy.

It is then gently processed so as to fully preserve its natural characteristics.
The honey is filtered, then homogenized and filled into jars without ever being heated to a temperature above 40℃, unlike industrially produced honey, which is pasteurized at 80-90℃.